There is only one week left until Christmas. The mail services are operating over capacity. Your In-Laws are arriving on Monday. You are in luck because we only stock quality cycling supplies and essentials.  
1. Mission Workshop Packs. : This company out of San Francisco makes such a fine quality commuter pack, they guarantee it for LIFE. Constructed from the most durable and luxe materials, Mission Workshop packs elevate the traveling experience of cyclists and professional commuters alike. We have in stock backpacks and messenger bags in a range of sizes, prices, and colors. $165-$455 


2. Swiftwick Cycling Socks: Ahhh, socks- the classic Holiday gift. Socks seem like a small aspect of cycling but a proper pair can really improve the riding experience. Swiftwick socks are lightly cushioned, have a fatigue-reducing muscle compression weave, and are made of lightweight moisture wicking Olefin. We have in stock small, medium, large, and extra-large Swiftwick Aspire socks in a range of heights from no-show to quarter crew. $13.99-$15.99 


3. Portland Design Works Bottle Cages: The Portland Design Works Lucky Cat Cage is in stock black and white. The Lucky Cat arm hugs the bottle from the side, making this an excellent choice for a cyclist with a smaller frame. The Bird Cage is not quite a "side-loader" but we have found through personal testing that it is also suitable for frames as small as 49cm. Bottle cages are easy to install and come with all required hardware. Portland Design Works Lucky Cat cages are in stock in Black and White for $25 and The Bird Cage is in stock in white for $19.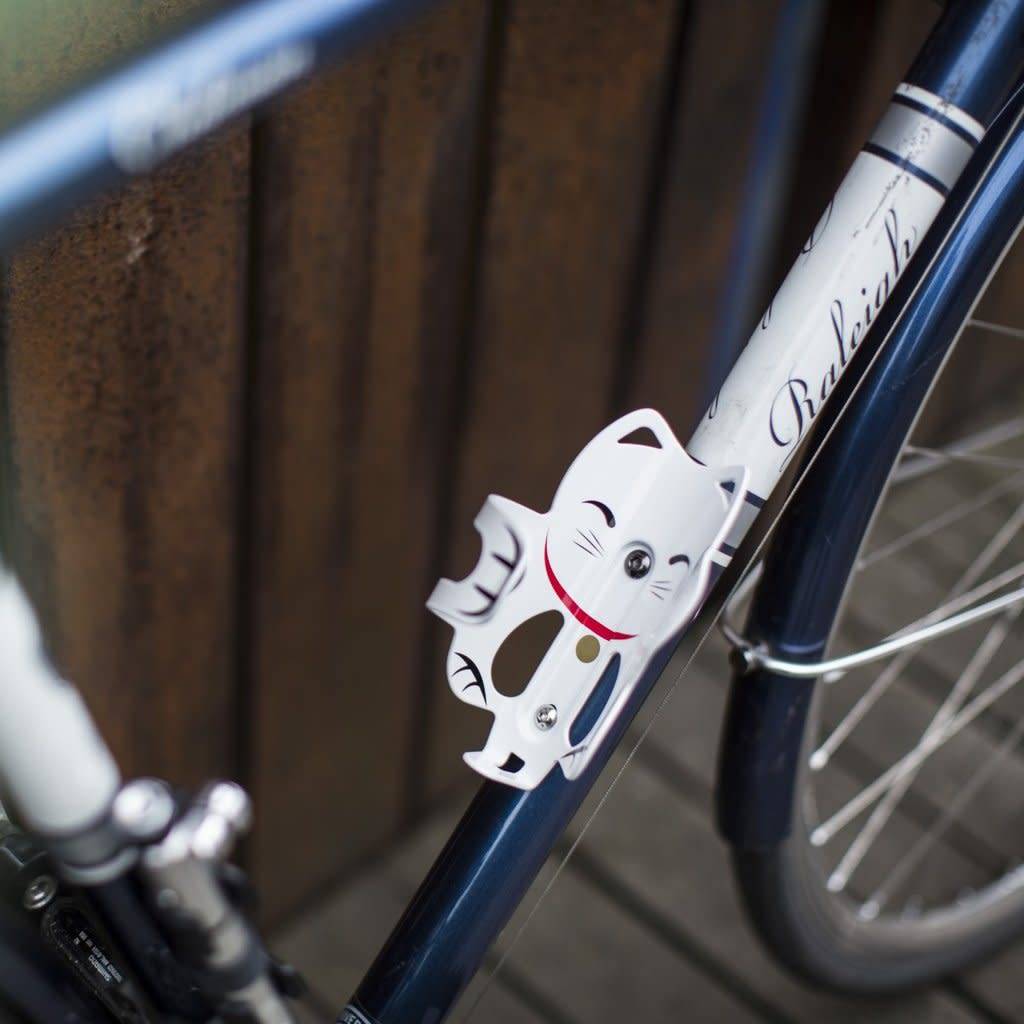 4. Park Tool IB-3 Multi Tool: We chose to stock this multi tool because it has all that we need to carry and nothing we don't. The Park Tool IB-3 will help you through most basic to intermediate fixes from broken chains to truing wheels and more. It's small enough to fit in nearly any saddle bag and priced at only $26.95, the Park Tool IB-3 Multi Tool is a great value. 



Holiday Hours:    December 24: 11-4
                         December 25: Closed
                         New Year's Eve: 11-5
                         New Year's Day: Closed 

Stop by the shop and we can help you put a smile on your favorite cyclist's face. 

---